New Blackbutt flooring ready to cover the old Cypress Pine boards.
Hardwood Flooring Installation
Take advantage of Vincent's years of experience and knowledge when selecting your timber species, and stain and finish options.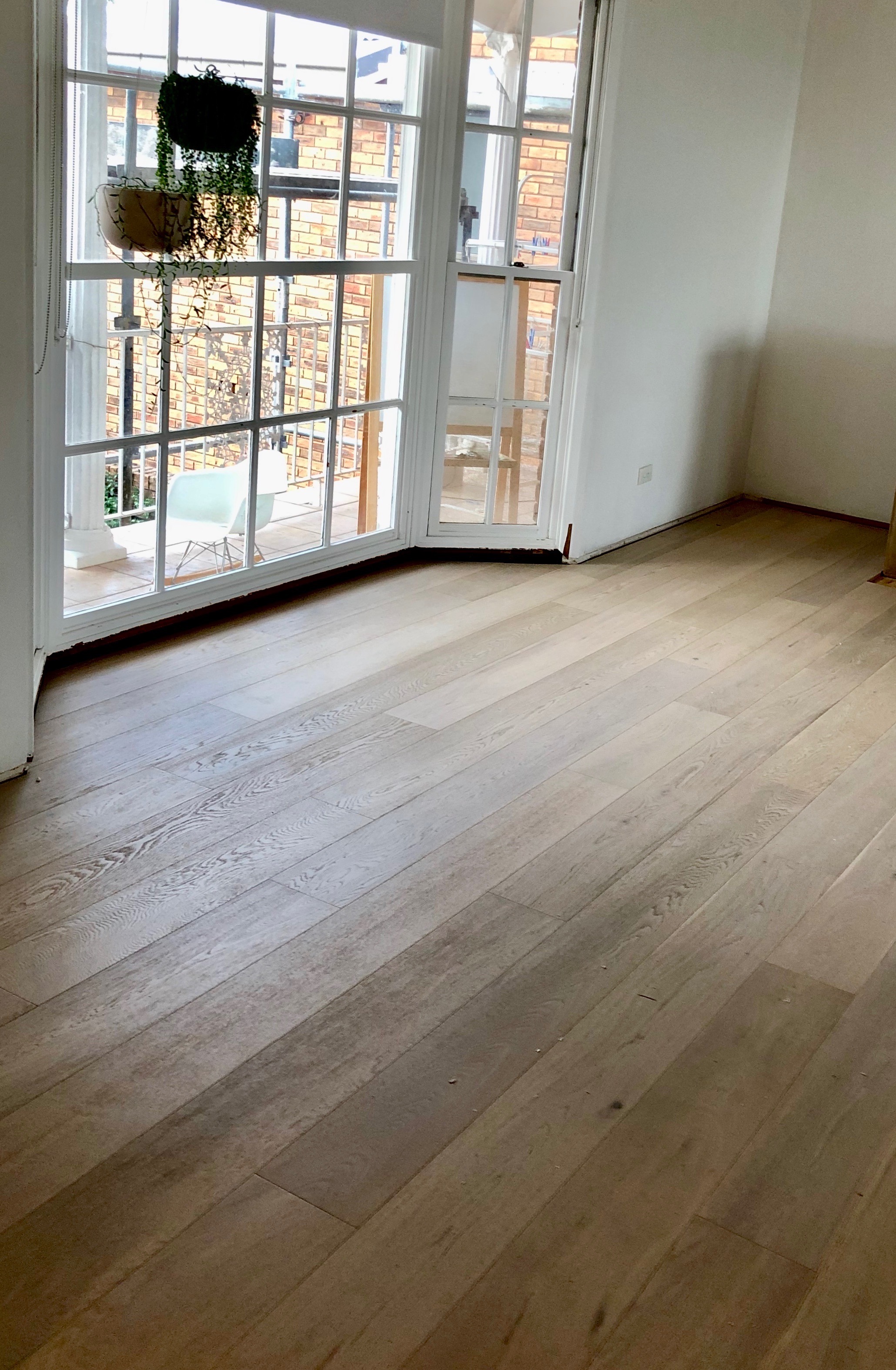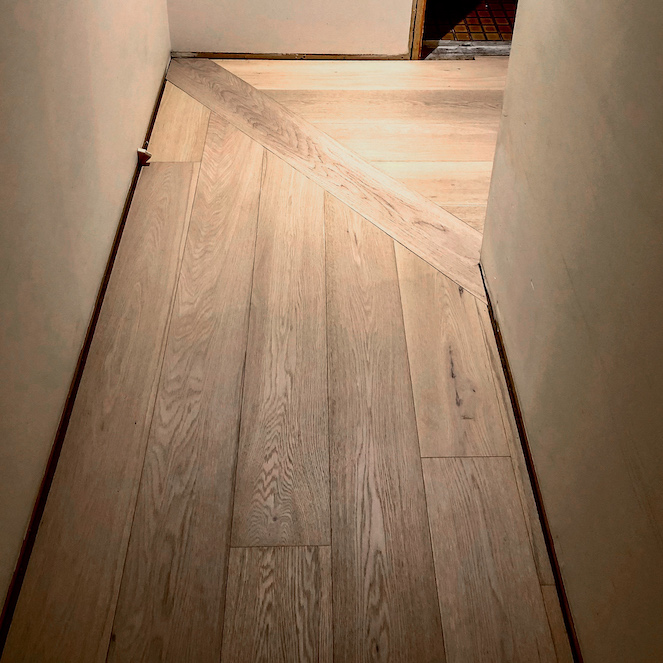 Engineered Flooring
Engineered flooring is pre-finished, which makes installation the first and last step to a finished floor. It can also be more cost effective. On this project we installed matte-finished European Oak.